Our team is a blend of designers, makers and organisers. We are problem solvers and creative thinkers. We make beautiful things.
The TonyG hub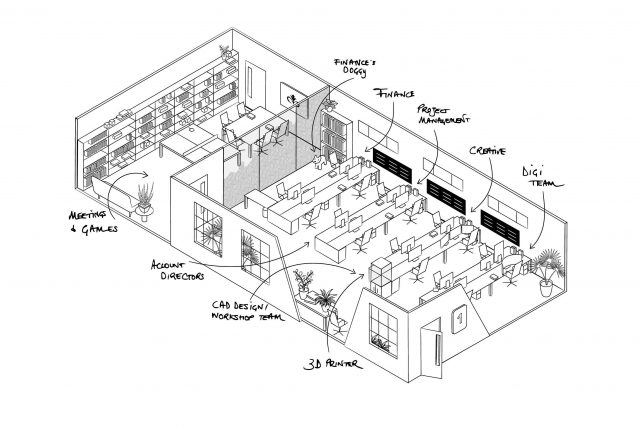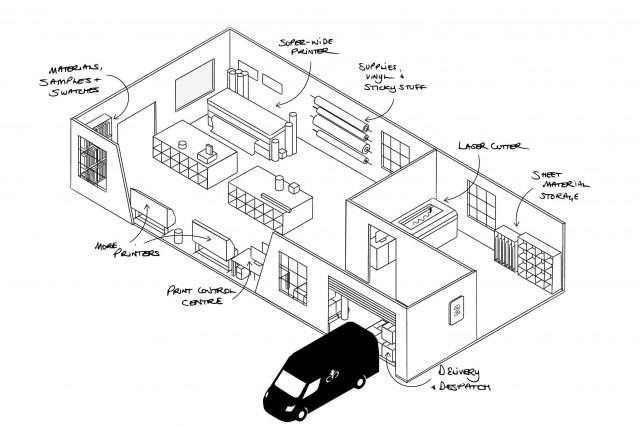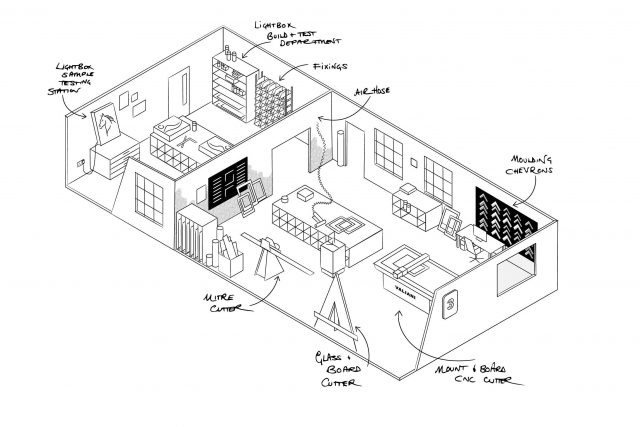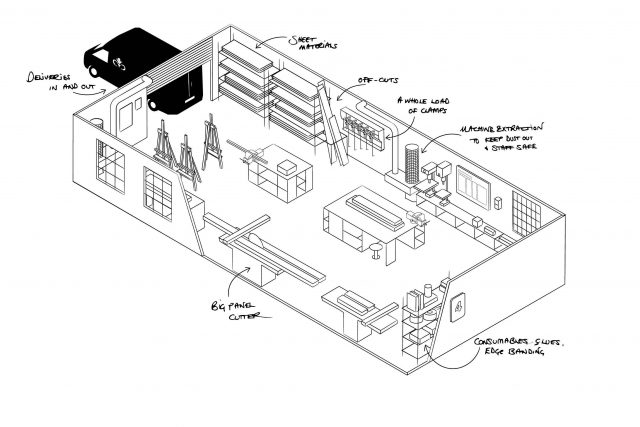 The original TonyG
Tony G began working life in a photographic lab around the time Apple revolutionised graphic design. While designers swapped cut-and-paste for Photoshop, printing was still the smell of a darkroom and re-touching images by hand. For Tony, it was a lo-fi, expert training school in colour.
Clients soon found if you shared a production dilemma with Tony, he would sort it out. No matter if it went outside the boundaries of normal photographic production, he'd create the hanging system/metal/box/fabric finish/find a way to make the thing (insert brief here) work! Basically, Tony developed a reputation for a one-stop shop for expert production services.
Since 2003 Tony G has been TonyG Ltd - an ever-growing team doing things the Tony G way. A group of positive-minded, supportive people with that same collective pioneering spirit and can-do mentality.
Tony has earned the right for some partial retirement but is still a director. However, you're more likely to find him in the workshop than the board room, and failing that, a lone figure riding off into the Moroccan sunset
on two wheels.
Inspiring studio space for hotdesking creatives
Our hotdesks come with a hub and monitor/s, superfast internet, air-conditioning and a roomful of productive, friendly creatives to bounce ideas off.
Take a break from your home office! Desks are available for a half day at £9 or £15 for a full day, 8:30 - 6. Call Jo for more details on 01926 691 289 or email jo@tonyg.co.uk
We have been working with Tony G for a number of years on a variety of events, window displays and retail solutions. The attention to detail, problem solving and excellence of delivery they provide is superb, combined with amazing customer service. We wouldn't hesitate to recommend them to anyone.
With a positive, 'can do' attitude and great attention to detail, Rich and the team have always pushed to make our signage concepts reality for our Summer and Harvest festivals. We wouldn't hesitate to recommend such a professional and reliable team.
Tony G is a great company to work with – no matter what the project may be they are willing to go above and beyond providing endless options to help achieve exactly what you require, are always very efficient and consistently provide work of the highest quality!


There's an air of anticipation and excitement around anything that Tony G produce for us – we know it will be far past where our thoughts had taken us, it will amaze and delight us and, critically, it will amaze and delight our clients.


I have worked extensively on many different projects for more years than I care to remember with Tony G, from massive branding exercises to birthday rockets (great fun!) and have always loved their infectious enthusiasm and ability to 'get things done' under pressure, to a high standard.
TonyG are an absolute pleasure to work with, the quality of the work that they supply from a design brief right through to the final product is always exceptional and to the highest standard and finish.
Their project management is super-efficient and highly detailed, using their expertise to highlight potential pitfalls which we may not foresee.
The team maintain a 100% professional service, however they are full of energy and ensure a light atmosphere in times of stress. No last minute request seems too challenging or too unachievable for them, they continuously find a way to ensure projects and one-off requirements are turned around in minimal time & to the brief.